Demonstrated history of strong
operational performance.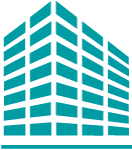 Program Management
Expertise
Bringing exceptional thought
leadership and driving continuous
improvement within the healthcare
ecosystem for five decades.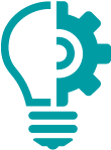 Innovation happens when you have
bold ideas and thought leadership.
Delivering on our mission
Our mission is to help solve the sustainability challenge of government programs we support, starting with Medicare, by capitalizing on our vast knowledge, our highly engaged team members and our enterprise.
Our extensive footprint and relationships within the CMS enterprise and systems/data interoperability across the entire healthcare landscape make us uniquely qualified to bring exceptional thought leadership and drive continuous improvement within the healthcare ecosystem. 
We are turning data insights into action with proven results in three core areas:
Advancing Health Equity
We use sophisticated data analytic tools, our vast knowledge of healthcare policy and strong established provider relationships to improve patient outcomes.

Improving the Customer Experience
Our creative technology solutions offer a superior customer experience with 24/7 access to the status of claims and other important information, comprehensive training and education services and concierge services tailored to individual needs, which enabled us to achieve the highest score in satisfaction among all Medicare Administrative Contractors as measured by CMS' Customer Satisfaction survey.

Reducing Fraud, Waste and Abuse
We use state-of-the art proactive and predictive data analysis to detect and predict billing aberrancies. Our deep-routed, established, superior relationships with CMS business partners allow us to swiftly share data findings and trends and collaboratively implement corrective activities to address or prevent/reduce fraud, waste and abuse and protect the Medicare Trust Fund.
Find out more about US and the capabilities we have to offer.